Monday, October 11th, 2010
Happy day-off-of-work-for-a-stupid-holiday Day! Check out my influence map, based on the idea of fox-orian that's been going around the interwebs. What do you think? Can you see it, a little? Click for the full version!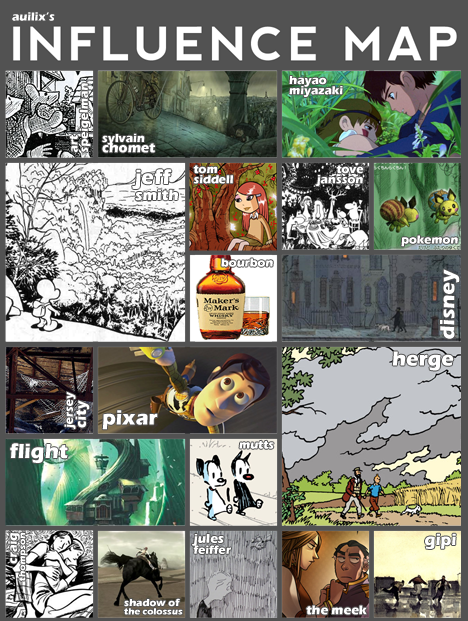 Gotta say it was hard to narrow it down and there's tons of literature and music I left out to focus on the more pure art stuff but… Here it is! Links: Art Spiegelman (changed it from Marjanne Satrapi whom I adore but I think Art was the first autobio comic I read), Sylvain Chomet, Hayao Miyazaki, Jeff Smith, Tom Siddell, Tove Jansson, Maker's Mark, Pokemon, Disney, Jersey City, Pixar, Flight, Mutts, Herge, Craig Thompson, Shadow of Colossus, Jules Feiffer, The Meek, and Gipi.